Shimmy Chic Belly Dance Fitness
When: Thu., Feb. 22, 6-7 p.m., Thu., March 1, 6-7 p.m., Thu., March 8, 6-7 p.m. and Thu., March 15, 6-7 p.m.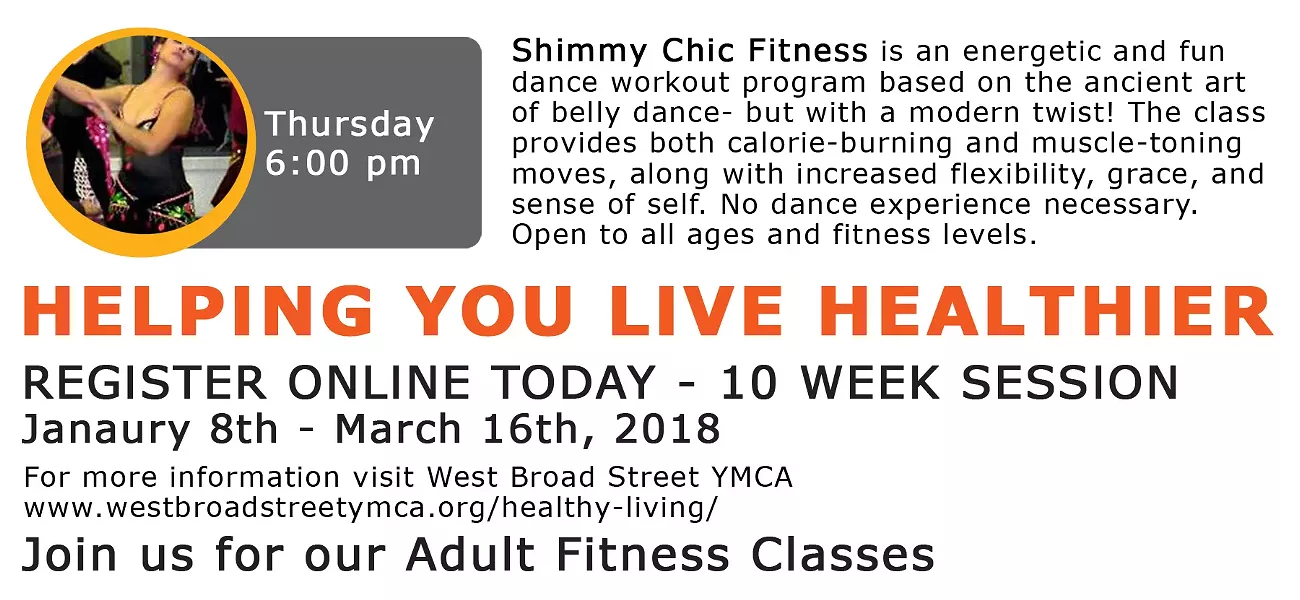 Shimmy Chic Fitness is an energetic and fun dance workout program based on the ancient art of belly dance- but with a modern twist! The class provides both calorie-burning and muscle-toning moves, along with increased flexibility, grace, and sense of self. No dance experience necessary. Shimmy Chic provides fun & repetitive routines suitable for all fitness levels. Please wear comfortable workout clothes and sneakers (you do not have to show your stomach). Open to all ages and fitness levels.
Price: $65 for 10 week session