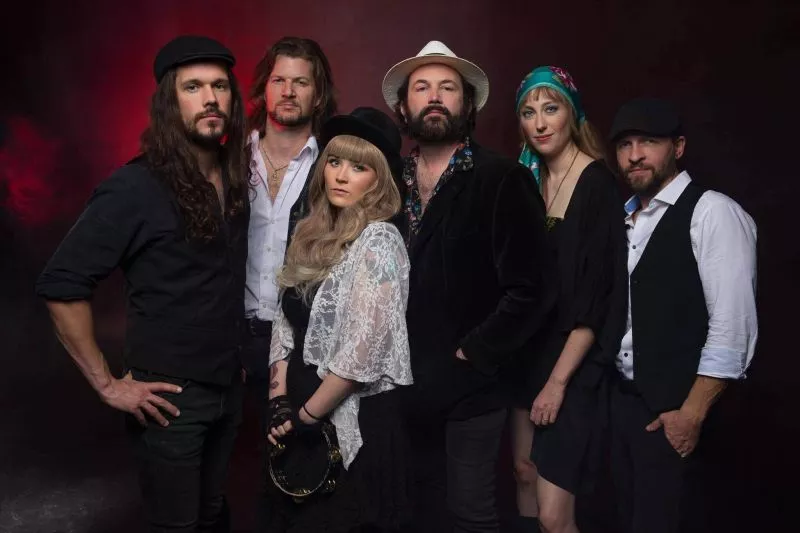 Hear a Landslide of hits with Rumors: A Fleetwood Mac Tribute.
America's premiere Fleetwood Mac tribute hits Springfield this weekend. The Atlanta-based group has worked hard to develop a show that captures the visuals, energy, and sound of Fleetwood Mac in the height of the band's career.
The group features Mekenzie Jackson—a singer-songwriter, guitarist, and pianist—as Stevie Nicks, guitarist and singer-songwriter Doug Easterly as Lyndsey Buckingham, singer-songwriter Adrienne Cottrell as Christine McVie, guitarist Alex Thrift, bassist Nick Whitson as John McVie, and drummer/percussionist Daniel Morrison.
Saturday, January 27, 8 p.m., $25 balcony and $30 floor via marstheatre.com