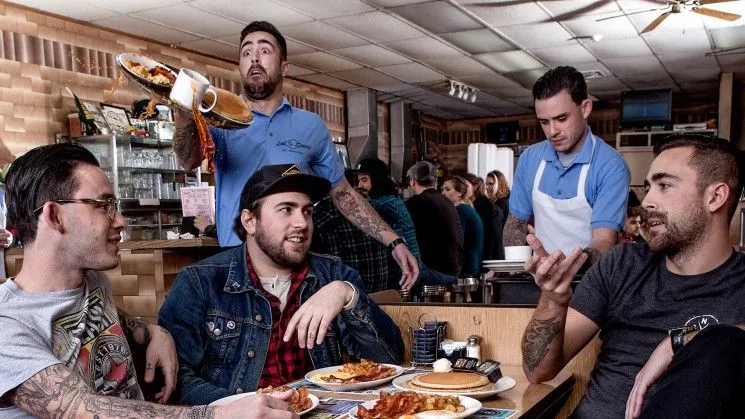 Lost in Society comes to Savannah.
Garden State punks Lost in Society share a sound inspired by The Clash, Green Day, the Bouncing Souls, and the Replacements at El-Rocko Lounge. The Asbury Park-based band is dedicated to the road, touring fervently and playing good and rowdy shows along the way.
Lost in Society brings a new EP to Savannah. Released via Wiretap Records, the 'Eager Heart' EP features a new track, "Creature," which is currently available to stream. The band had a full 2017, appearing at favorite fests like Punk Rock Bowling Las Vegas, touring with Unwritten Law, and more. Punk fans heading to Gainesville in October can catch them at Fest.
Lost in Society is joined by Savannah's own Jeff-Two Names and the Born Agains, who just released a new EP, 'Attack of the Dad Band.'
Wednesday, May 23, 7 p.m., free, 21+