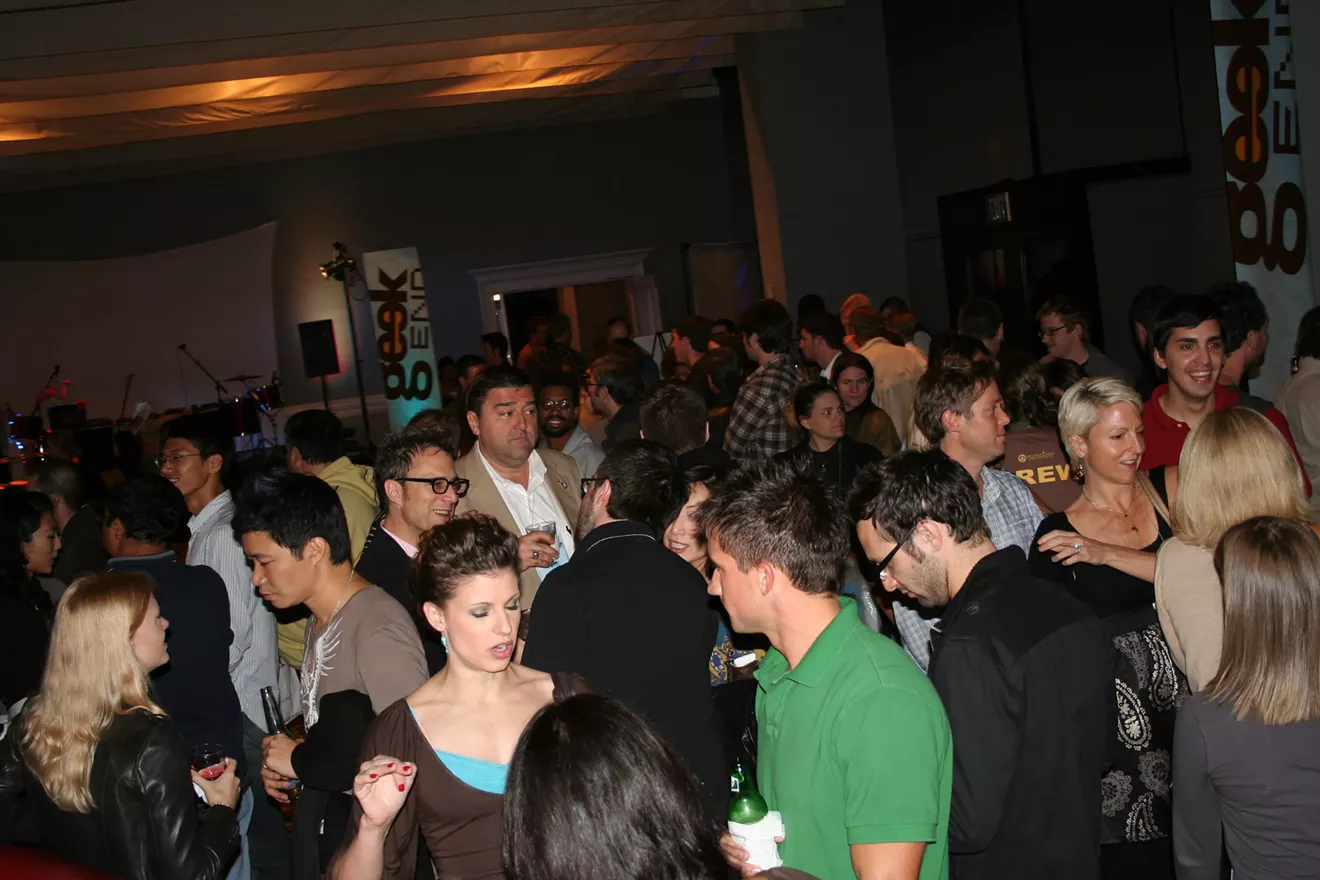 316
The packed house was ready for the key note address from Aaron Draplin, founder of the Draplin Design Company.
316
A packed house was seated and ready to - well over 300 people were in attendance for the opening speaker.
316
Aaron Draplin, who worked with Snowboard Magazine and whose company designed several logos for Recovery.gov was the opening night speaker. He gave a light-hearted, self-effacing presentation about how to got to where he is today.
316
Draplin's presentation began with him as a child and worked up through the present day, including a movie he's making about the World's Longest Yard Sale.