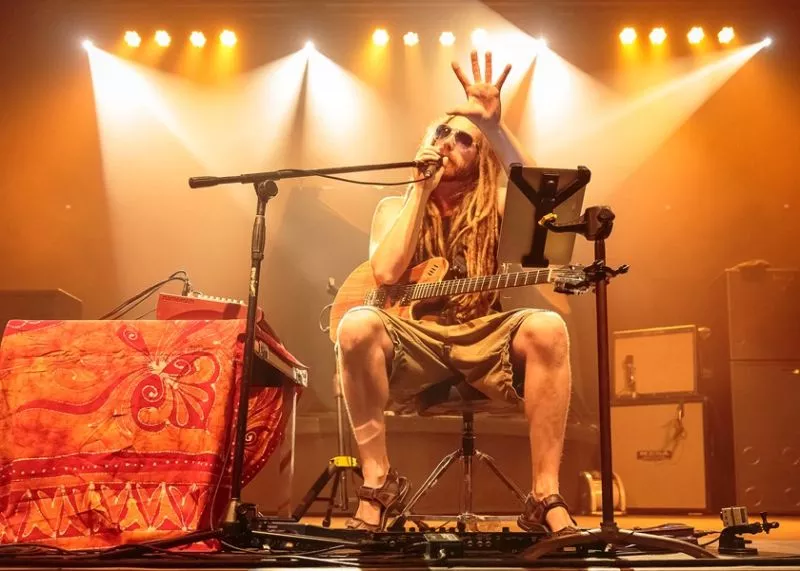 One-man band El Dub hits The Wormhole this weekend.
One-man band El Dub captures the sound and experience of a full group with just one body onstage. Live, he performs all of his instruments—guitar, bass, keys, vocals, vocal harmonies, and beatboxing—and loops them with a RC50 Loop Station to create a fleshed-out sound. With a Godin synth guitar and Roland GR55 guitar synth pedal, he pulls out horn, flute, organ, piano, and clavi sounds, funking it up the style of Zach Deputy and Keller Williams.
Anyone who digs reggae, funk, hip-hop, soul, and a creative performer will want to be sitting front row at The Wormhole. El Dub, who has performed with favorites like 311, Matisyahu, Dirty Heads, Slightly Stoopid, and beyond, comes to town with a new album, Feelin' Alive. The record, his third, holds positive messages close and explores an expanse of sonic textures and influences.
Friday, February 23, 10 p.m., free, 18+