Best of Savannah 2012 Party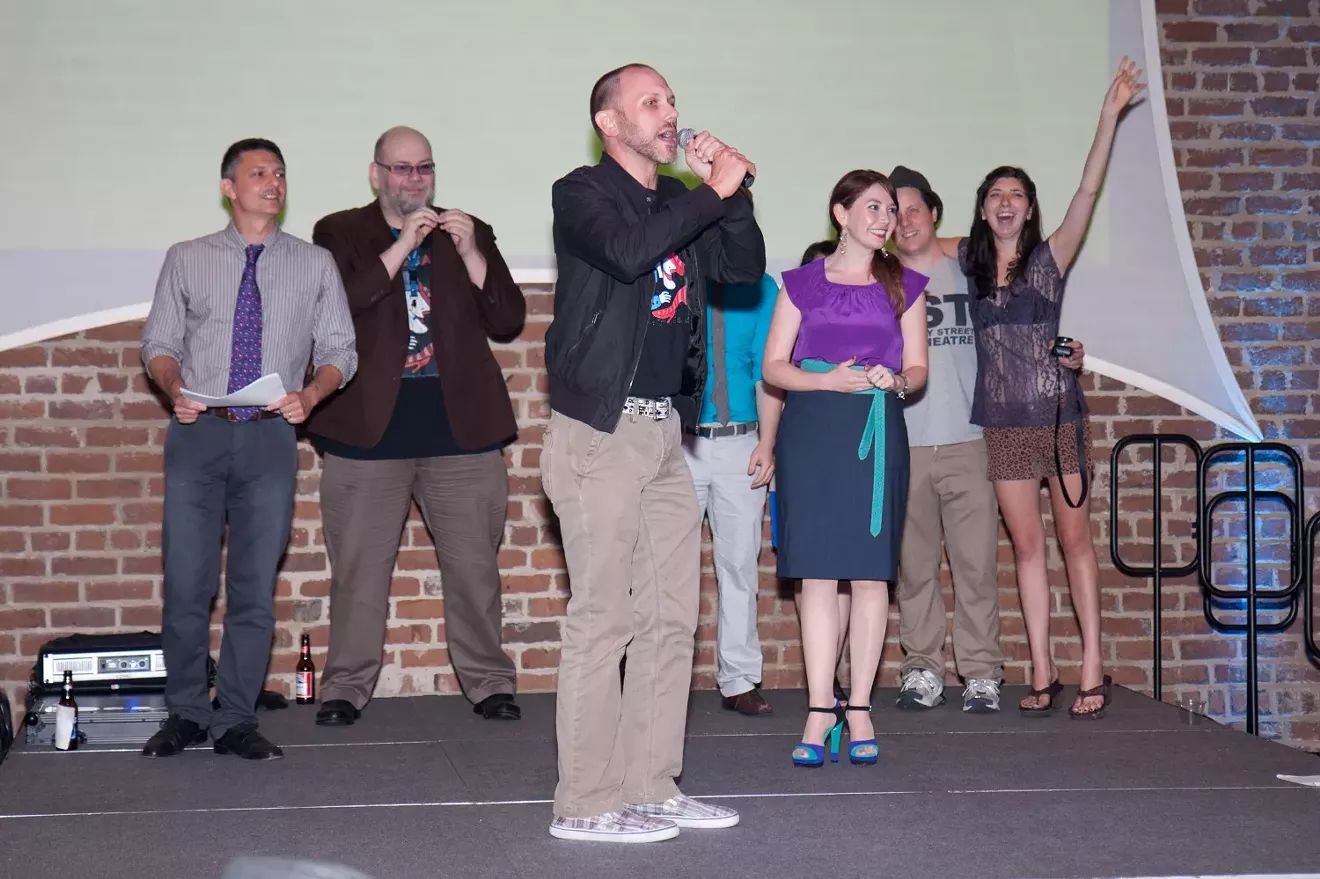 John Alexander
Flanked by Best Local Theater Director Jeff DeVincent and Best Actress Maggie Lee Hart, Best Actor Christopher Blair says thanks.
John Alexander
JinHi Soucy Rand's Muse Arts Warehouse was named Best Indie Film Venue, while Psychotronic bossman Jim Reed took the award for Best Film Series.
John Alexander
Willie Anthony Jones and Leslie Adele of A Nickel Bag of Funk accept the award for Best Funk/R&B/Soul Group or Artist.
John Alexander
Best Local Hip Hop/Rap/Group/Artist: Lloyd "KidSyc" Harold thanks the readers as the Brandywine guys look on.
John Alexander
Best Chef Roberto Leoci accepts his award
John Alexander
Vinnie's swept all the pizza categories this year, including Best Delivery
John Alexander
We talkin' 'bout shrimp 'n' grits at Vics, 'yall
John Alexander
Editor Jim Morekis with Best Ice Cream Store owner Stratton Leopold
John Alexander
Wes Daniel and the crew from Hang Fire collect their multiple awards.
John Alexander
Best Caribbean (actually Cuban) Restaurant Rancho Alegre joins forces with Best Mexican Restaurant Jalapeño's to display their awards
John Alexander
Best Sommelier Jason Restivo and our First City Entertainment DJ Jeff Karr